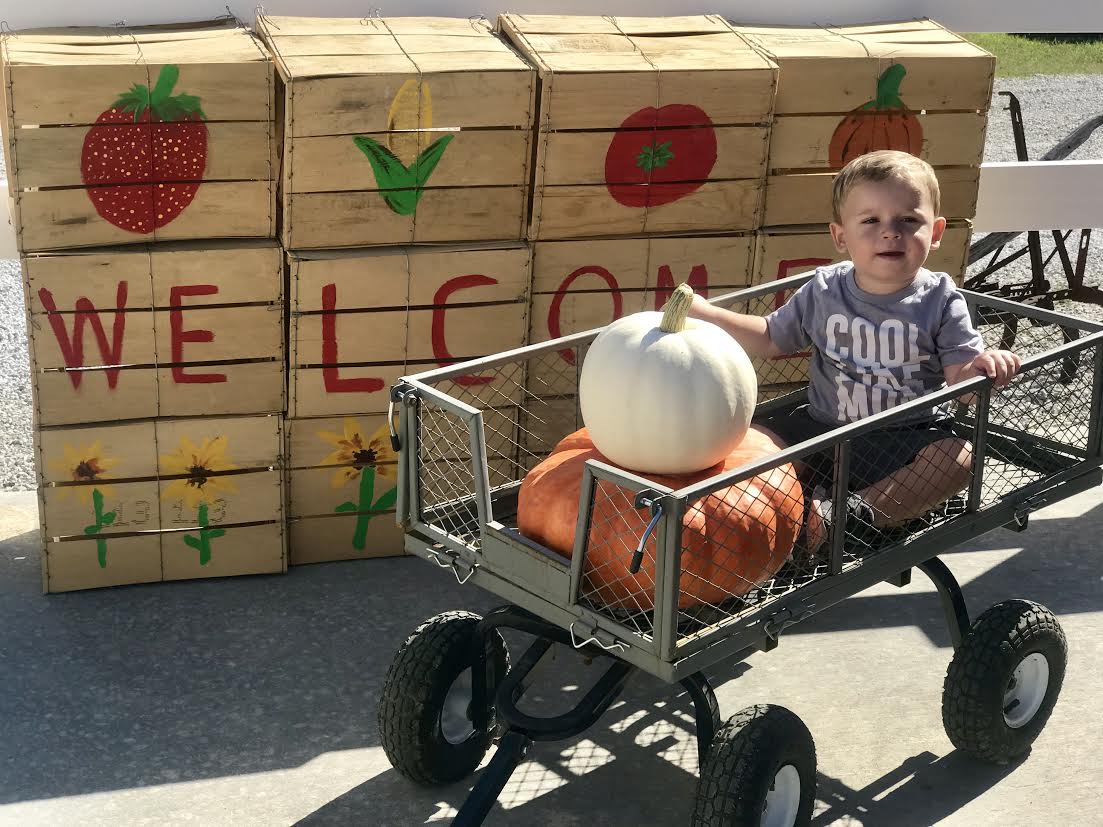 CHECK BACK SOON TO SEE WHEN OUR FALL 2022 SEASON WILL BEGIN!
Monday - Friday only through October 31st
*Wagon rides leave at 3:00 pm AND 5:00 pm each day.
*Last admission and wagon ride at 5:00 pm everyday.
*Fall activities are not open to the public before 2:00 pm. However, our market is open for shopping only during normal business hours.*
Food concessions are only Sat & Sun
​​​​​​​
Pets are prohibited.

Adults and Children - $8.00 per person
AVOID THE WEEKEND CROWDS AND COME DURING THE WEEK!
$8.00 admission includes the following activities plus the ride to the pumpkin patch. If you pick a pumpkin in the patch, it is an additional $5.00.
Wagon Ride to the pumpkin patch
U-Pick pumpkin--

$5.00 additional cost
Corn Hole & Farm Yard Games
​​​​​​​
**Jumping pillow, inflatables, and zipline are ONLY offered on weekends.**
PLEASE NOTE:
*Everyone must purchase a General Admissions Wristband whether you participate in the activities or not.
*Concessions, pumpkins, and other purchases are not included in the general admission pricing.
PROFESSIONAL PHOTOGRAPHY DURING FALL
Professional Photography is when a photographer is being paid by a client(s) to take their photos. Therefore, if a client is paying you any type of service or exchange, you are considered a photographer. No exceptions.
We have taken the time and put a lot of effort into our props so we ask you to abide by our photography policy. We have the setting and props, you have the camera!
No props may be brought into our grounds.
Monday through Friday ONLY.
Must schedule in advance. 1-812-963-3175
$50.00 per client(s) - clients must pay the $8.00 admission as well
Sat: $50 Day Pass Option ONLY - Unlimited client(s) and unlimited time
Sun: $50 Day Pass Option ONLY - Unlimited client(s) and unlimited time
Must schedule your day in advance or check in at register. 1-812-963-3175​​​​​​​
*Client(s) must pay the $10.00 admission as well*
AFTER HOURS:
$100.00 per photographer
PLUS Weekday = $8.00 (s) per each client
PLUS Weekend = $10.00 per client (s) per each client
Photographer must check in at register inside of market.
A Mayse Farm Market staff member will be walking around the grounds to ensure there is permitted photography taking place.