Our fall season will begin Saturday, September 26th, 2020 and continue every weekend until October 31st, 2020.
STEPS WE ARE TAKING AT OUR FARM DURING COVID:
ENTER & PLAY AT YOUR OWN RISK
Under Vanderburgh County Executive Order, masks are not required if outdoors unless one cannot socially distance. Since our activities are outdoors, guests are not required to wear masks so long as you keep 6' distance from individuals who do not share the same household. If you find yourself in a crowded situation or shopping in our market then we ask guests age 6+ to wear your masks.
We have added a NEW ticket booth, therefore customers will check in outdoors to add less congestion inside of our market. Customers will exit through our market so mask is recommended.
We do recommend bringing a mask if shopping indoors at our market.
Wagon rides will run as usual, but we will require a mask as one cannot socially distance. As always, a wagon ride to pick a pumpkin is optional. Customers are welcome to shop inside of our market for pumpkins if they feel as if they do not want to ride the wagon.
We will be making changes to our outdoor seating area to spread out picnic tables.
We are adding hand sanitation stations and more hand washing stations.
Employees will be required to follow sanitation protocols throughout the day.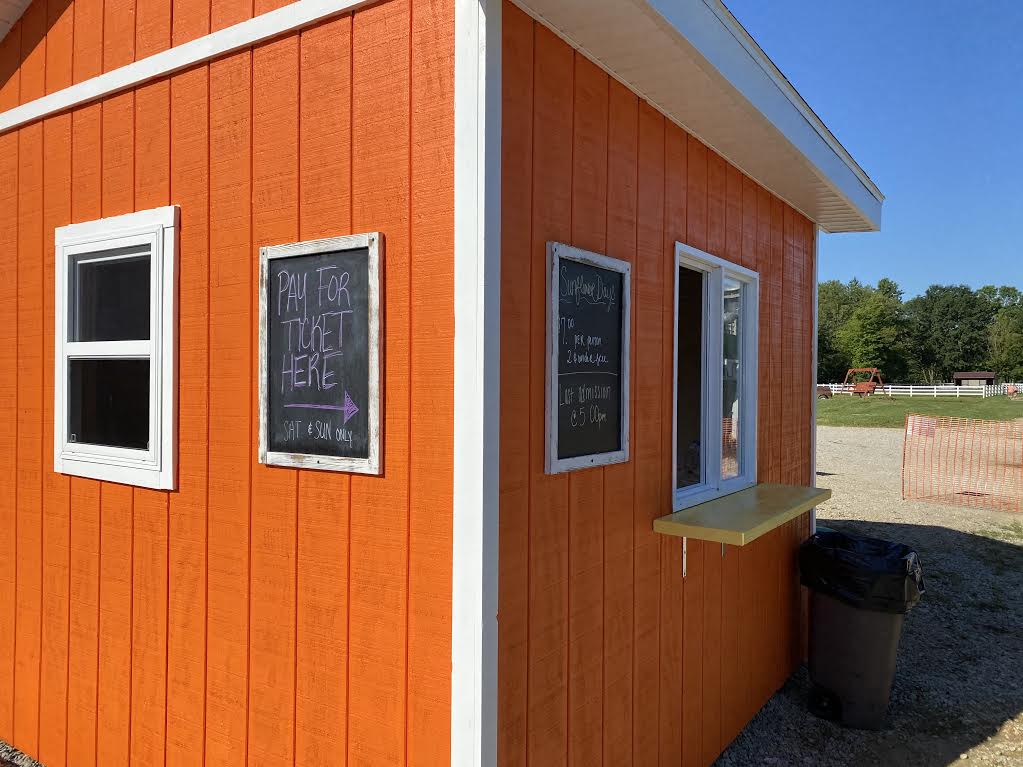 "Family Fun on the Farm" will begin September 26th and continue each weekend in October with the last day being on October 31st, 2020.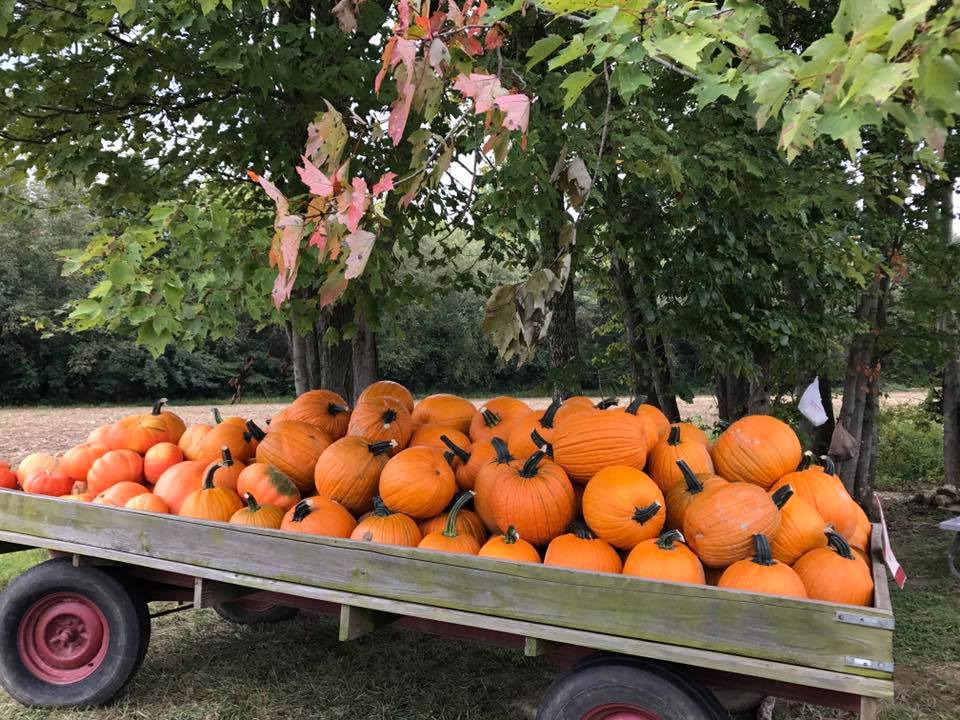 Saturday 9:00 am - 6:00 pm
Sunday 10:00 am - 6:00 pm
​​​​​​​(First wagon ride begins one hour after fall activities open. Last wagon ride and admission at 5:00 pm both days.)
PRICE
General Admission Wristband

Adults - $9.00 per person
Children - $9.00 per person
Age 2 & under free

Groups of 15 or more - $7.00 each
Church groups, organizations, and corporate groups of 15 or more - $7.00 each
Military Discount - $1.00 off with I.D.

$9.00 admission includes all activities plus the ride to the pumpkin patch. If you pick a pumpkin in the patch it is an additional $5.00.

PLEASE NOTE: Even If you do not wish to participate in the activities, you will still need to purchase a wristband to be admitted.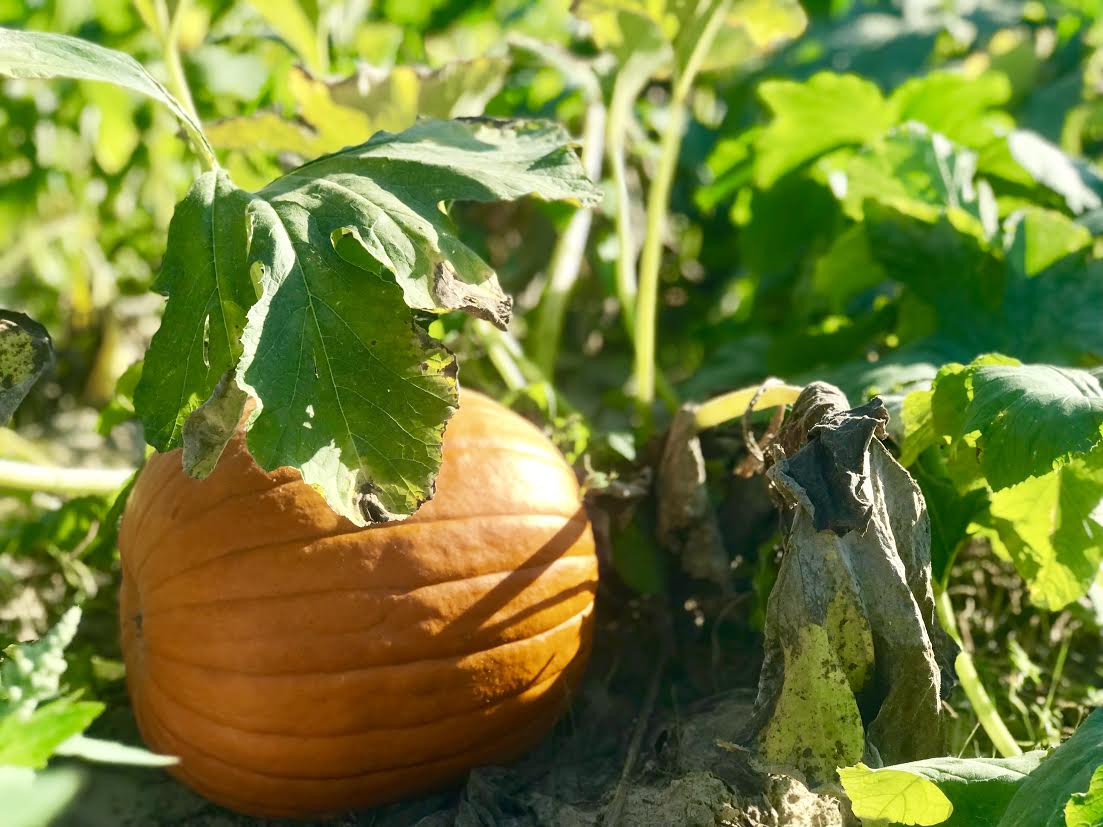 PROFESSIONAL PHOTOGRAPHY DURING FALL
Professional Photography is when a photographer is being paid by a client(s) to take their photos. Therefore, if a client is paying you any type of service or exchange, you are considered a photographer. No exceptions.
We have taken the time and put a lot of effort into our props so we ask you to abide by our photography policy. We have the setting and props, you have the camera!
No props may be brought into our market.
Monday through Friday ONLY.

Must schedule in advance. 1-812-963-3175
$50.00 per client(s) - clients must pay the $9.00 admission as well
Sat: $100 Day Pass Option ONLY - Unlimited client(s) and unlimited time
Sun: $100 Day Pass Option ONLY - Unlimited client(s) and unlimited time
Must schedule your day in advance or check in at register. 1-812-963-3175​​​​​​​

*Client(s) must pay the $9.00 admission as well*
Photographer must check in at register inside of market.
A Mayse Farm Market staff member will be walking around the grounds to ensure there is permitted photography taking place.
FEATURED ATTRACTIONS FOR SEPTEMBER/OCTOBER WEEKENDS 2020
PUMPKIN PICKING

Wagon Ride to the Pumpkin Patch - Optional for customers. Mask recommended as one cannot socially distance on the wagon ride. $9.00 per person even if you plan to not take the wagon ride.

U-Pick pumpkin-

Additional $5.00

Photo opportunities
5 acre corn maze adventure
20 foot corn field slide
Old McDonald's Corn Maze
Straw Bale Maze
Jumping Pillow -

SOCKS REQUIRED 2020

Corn Dig
Farm Animals
Corn Stalk Tunnel
Duck races
Wildly Fun Rat Race
Corn Hole & Farm Yard Games
See Saw Fun
Tractor Swings
Tire Swings
"Granny's Clothesline" Zipline
Ball Toss & Dart Game
Obstacle Course
​​​​​​​PLEASE NOTE: Concessions, pumpkins and other purchases are not included in the General Admission pricing.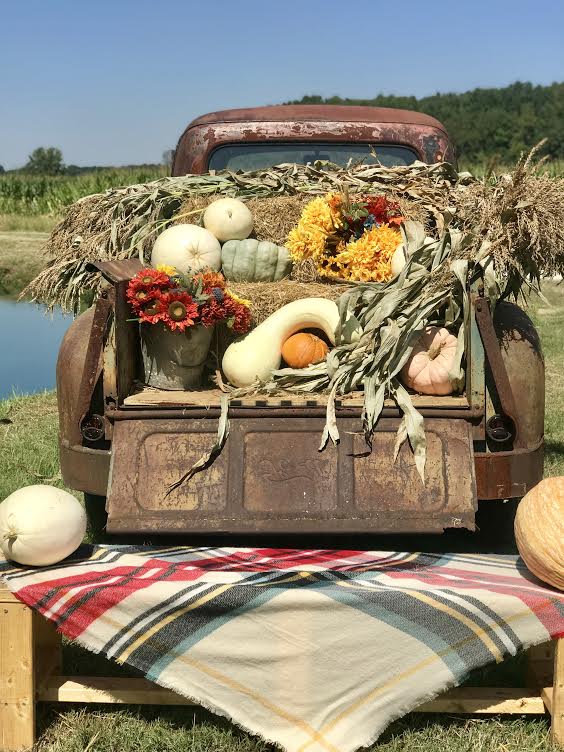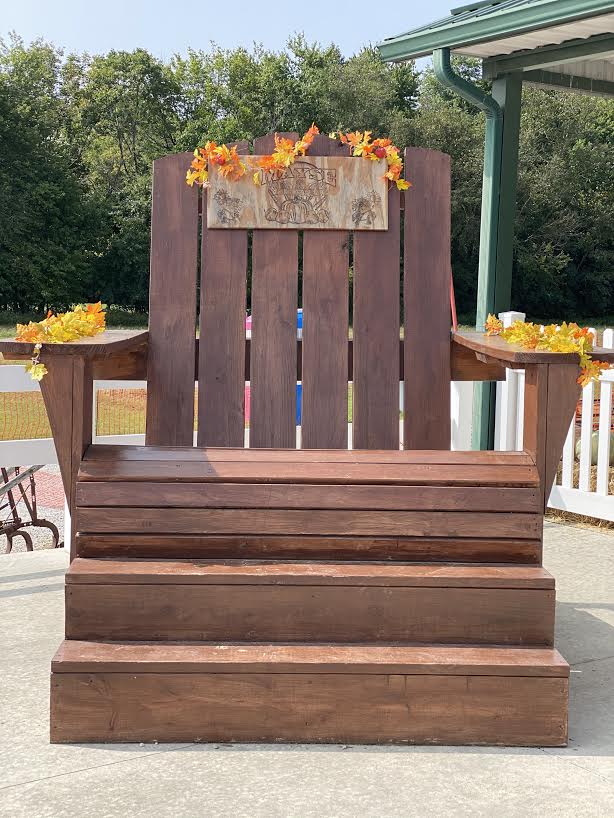 Remember- "There's no crying on the farm. The only time you cry is when you leave." Paul Mayse